Stop Snoring In Seattle, WA


Long nights of loud snoring. Endless days of total exhaustion. Sound like you? You may be suffering from a sleeping disorder called sleep apnea. Sleep apnea is a sleep disorder marked by interruptions and pauses in breathing during sleep. Obstructive sleep apnea is caused by obstructions in the airway, such as the tongue rolling back in the throat or collapsed tissues in the airway. Untreated sleep apnea can contribute to several serious health conditions, including heart disease, high blood pressure, and liver problems.
Sympoms of Sleep Apnea
Sleep apnea must be diagnosed by a sleep physician. We recommend that you talk to your dentist, as well as your doctor, if you suffer from the symptoms of sleep apnea. Common signs of sleep apnea include:
Your partner mentions that you make snoring or gasping noises during the night.
You wake up with a sore throat or headache.
You wake throughout the night.
You find focusing during your daily work and activities difficult.
You regularly feel tired and sleepy.
You are experiencing mood swings or depression.
Sleep apnea sufferers have lower focus, which puts them at a higher risk for work and auto accidents. Sleep apnea also raises the risk of hypertension, heart attack, stroke, and other major health concerns.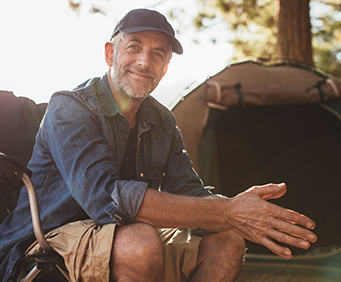 Millions of sleep apnea patients suffer quietly and remain undiagnosed. If the symptoms above look familiar, come see an experienced professional in Seattle. Dr. McKay, DDS, utilizes cutting edge technology to protect you from the effects of sleep apnea.
Accurate Sleep Apnea Tests
Some patients cannot find effective sleep disorder treatment because of a misdiagnosis. At ACI Dentistry, we go above and beyond to ensure proper diagnosis and treatment.
The first step of your sleep apnea treatment is a sleep test. When you come in to see us in Seattle, we will administer the test and provide you with detailed instructions. After you complete this comfortable, at-home test, you can bring it back into us. The results will tell us the way to most effectively treat your sleep disorder.
Effective Sleep Appliances
Tired of CPAP? We have an alternative! Dr. Daniel McKay offers oral appliance therapy to help treat snoring and mild to moderate sleep apnea. These specialized mouth guards help prevent the collapse of your tongue and soft tissues, keeping your airway open to help you rest better and improve your oral health. Give us a call today to learn more about oral appliance therapy for sleep apnea in Seattle, Washington, and schedule your consultation with our experienced dentist. Sleep apnea oral appliances are a convenient and powerful sleep apnea treatment. The appliance is custom-made for a seamless fit. You can wear it at night and remove it in the morning. It is easy to clean and transport.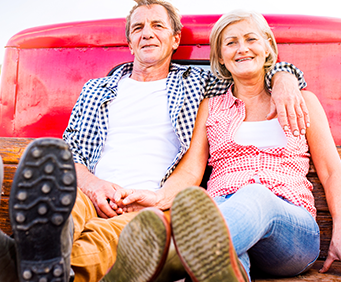 Using our sleep appliances as a sleep apnea treatment will keep your airway open while you sleep, preventing choking and gasping symptoms. The appliance will prevent you from waking up repeatedly throughout the night. Once the root of your snoring problem is addressed, you'll begin feeling more well rested!
Sleep apnea treatment may depend on the severity of the condition. If you suffer from mild to moderate obstructive sleep apnea, our dentist may recommend an oral appliance. The oral appliance works to treat obstructive sleep apnea by fitting over your teeth and keeping your airway open while you sleep. It can work by preventing the tongue from blocking the air passage or by holding your jaw in a position that prevents airway blockages during sleep. For more information on sleep apnea treatment, we welcome you to call or visit our dental practice today. We are committed to helping you improve your health!
Stop Snoring With Sleep Apnea Treatment in Seattle
Finding a cure for snoring could protect you from a host of other health issues. If nighttime snoring or daily sleepiness is a problem for you, ask us about sleep apnea treatment. We will do our utmost to restore you to your well rested, happy self.
Call or email us today at Advanced Cosmetic & Implant Dentistry to schedule your appointment. We help patients stop snoring all around Seattle!