Restorative Dentist in Seattle, WA
Total Restorative Dentistry For Missing Teeth


Are you plagued with multiple dental issues? Do you have missing teeth or need other tooth replacement services? Has an injury, accident, disease, or course of treatment left your oral health compromised? If so, you may be a candidate for full-mouth reconstruction.
Dr. Brian McKay, DDS, and periodontist Dr. Allen Liu, DDS, both of Advanced Cosmetic & Implant Dentistry in Seattle, are internationally recognized for their training and experience in restoring oral function, form, and appearance.
Beyond their knowledge of the science behind full-mouth reconstruction, Drs. McKay and Liu understand and have compassion for the deep emotional toll taken by missing teeth, oral dysfunction, or an incomplete smile.
How the Restorative Dentistry Process Works
Full-mouth reconstruction typically combines several restorative dentistry treatments and is completely customized to fit your health needs as well as your goals for your smile. Some common elements of full-mouth reconstruction include: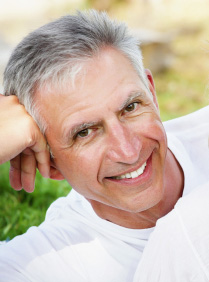 Before any treatment begins, you will meet with Drs. McKay and Liu at our Seattle dentist office. They work collaboratively and truly listen to your needs, respect your input, and care about your opinions.
Once you and the doctors are crystal-clear about which of these restorative dentistry solutions will most effectively serve you, the treatment process starts. Dr. McKay works as the architect, consulting with you while designing your new smile and using high-tech imaging to show you what that smile will look like.
Dr. Liu, meanwhile, engineers healthy foundations. This happens through the placement of dental implants when needed for missing teeth, and dental care solutions that restore gum health.
Finally, Dr. McKay uses porcelain restorations to return teeth to their optimum function and appearance.
"The greatest outcome of full-mouth reconstruction is to watch our patient smile for the first time in a long time." —Dr. Brian McKay.
Reinvigorate Your Smile with Restorative Dentistry in Seattle
Are you ready to improve your oral health and get the chance to smile wide again? Contact us today to learn more or to schedule a consultation!