Find Headache Relief In Seattle, WA
Temporomandibular Joint Dysfunction Treatment


Many of us suffer with chronic headaches, neck tension, ear ringing, jaw joint pain, and facial pain for years before discovering the root cause of our health problem: Temporomandibular joint disorder, or TMD for short.
TMDs are often inaccurately diagnosed as Fibromyalgia, Tinnitus, or hormonal changes, leading care professionals to address symptoms rather than the source of pain.
The identification and treatment of TMDs requires trained care and advanced knowledge of the most innovative protocols in dental medicine.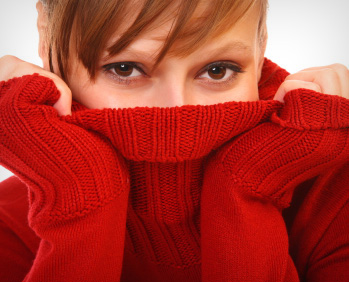 Cosmetic and Neuromuscular Dentist, Dr. Brian McKay, DDS, has extensive experience in treating Temporomandibular Joint (TMJ) disorders. Dr. McKay devotes many hours each year to mastering new methods, techniques, and technologies in this field so he can provide our Seattle area patients with effective headache relief.
He has recently become certified in a new TMJ treatment modality: Disclusion Time Reduction (DTR). This revolutionary, high tech, and extremely precise approach to the treatment of TMJ disorders frequently delivers significant relief within 1 week to 3 months, with durable, positive outcomes that last for years.
With DTR treatment Dr. McKay reduces, or even eliminates, the need for TMJ-related pain medications, splints, soft food diets, physical therapy, and chiropractic care.
The DTR process requires no drugs and no surgery.
How Does DTR Work?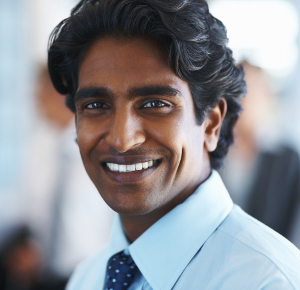 The purpose of the DTR method is to use state-of-the-art technology to assess:
Your bite and bite function.
How long back teeth are engaged in chewing or grinding.
Muscle contraction and related symptoms.
Once we gain this information about your oral structure, we are able to employ a variety of treatment techniques customized specifically to your joint and bite alignment.
These treatments are designed to reduce stress on the jaw muscle. This, in turn, results in far less pain, real headache relief, and an average reduction of medication use by as much as ninety percent.
Bruxism
Bruxism is the act of consciously or unconsciously clenching or grinding your teeth. It is most common during sleep, but can also occur during the day. Dr. Daniel McKay provides treatments to help halt the damage caused by bruxism and begin the process of restoring your teeth. To learn more about treatments for bruxism in Seattle, Washington, and to schedule your appointment with our dentist, call our practice at 206-381-3055.
Bruxism occurs for a variety of reasons, including stress and misaligned teeth. While teeth grinding may not seem to be a major medical or dental issue, misaligned teeth lead to a number of problems that affect your overall health and quality of life, including:
Broken, chipped, and worn teeth
Broken dentures
Headaches and migraines
Ear ringing and earaches
Sore jaw joints (TMJ disorders)
Dizziness
Muscle pain in the head, neck, and shoulder muscles
Pain and tightness in jaw muscles
There are several treatments available for bruxism. At the office of Daniel McKay, DDS, we provide custom night guards to wear at night while you sleep. Our night guards are made from high-grade plastic, and are specially designed to fit your teeth perfectly and prevent them from grinding. We may also recommend other oral appliances or stress-relief techniques to help reduce your bruxism.
If you have questions about bruxism or night guards, please do not hesitate to contact our office and schedule an appointment.
Migraine & Headache Treatment
If you suffer from chronic headaches and migraines, Dr. Daniel McKay can provide you with an NTI device to help alleviate your pain and improve your quality of life. This specialized mouth guard is designed to help suppress tension to prevent migraines. To learn more about the NTI device and migraine treatment in Seattle, Washington, and schedule your consultation with our caring dentist please contact our office.
Do you suffer from frequent tension headaches or migraines? Do you miss work, class, or social events because of migraines and headache pain? If so, you may benefit from headache and migraine treatment at our office. Many people suffer from headaches as a result of bruxism, or teeth grinding and clenching. The added stress and strain on the jaw and facial muscles result in headaches that can cause a significant amount of pain and can interfere with your day-to-day life.
In order to reduce your headaches, our dentist may recommend a specialized mouth guard. Sometimes called a bite guard or night guard, this mouth guard fits over your teeth to prevent teeth grinding and clenching; these mouth guards are most often worn at night while you sleep to prevent unconscious clenching and grinding. The bite guard can also be used to hold your jaw in a more correct position, relieving excessive strain and helping to reduce the frequency of your headaches. Our team will make certain that your bite guard fits comfortably and effectively to treat your headache and migraine pain. To learn more about headache and migraine treatment, we welcome you to call or visit us today. We look forward to caring for you and your family!
Botox®
A lot of folks are still unaware of this fairly new relationship between botox and dentistry for pain relief.
Dentists are experts in the entire myofascial region, including your teeth, gums, jaws, face, head, and neck. Plus, we're already highly skilled at giving precision and painless injections in these delicate facial areas, and with the help of dental blocks (local anesthetic), we can provide a more comfortable and pain-free experience from the comfort of your dental home. We use Botox to treat chronic pain associated with TMJ dysfunction and may even be able to prevent migraines before they start.
Botox® for pain relief?
Yes! If you thought Botox® was only skin deep, think again! Dentists and doctors have been safely and effectively using Botox® to treat chronic pain for many years. The same purified protein that relaxes facial muscle contractions that cause fine lines and wrinkles can be used to relax muscle contractions that cause chronic pain.
Patients suffering from teeth grinding and clenching (bruxism) or TMJ dysfunction have to live with chronic orofacial pain – but now, you don't have to grin and bear it! A simple Botox® treatment can help prevent the micro muscle contractions that cause constant tension, stress, and pain. Botox® treatment for pain relief can melt away your worries and prevent chronic pain, allowing you to live a happier, more comfortable life!
Stop Headaches With TMJ Treatment in Seattle, WA
Are you experiencing symptoms of temporomandibular joint dysfunction? Call our office to learn more about TMDs, or to request an appointment right here at our office in Seattle.
We look forward to helping you navigate this painful and often misunderstood condition!