Teeth Cleaning in Seattle, WA

Most dental offices define dental hygiene services as a simple dental cleaning and gum inspection. At Advanced Cosmetic & Implant Dentistry office in Seattle, we go a step further for our patients. We take the connection between the condition of your mouth and your overall health very seriously.
Our dental hygiene services are led by Kriston Reisnour, RDH—a highly trained dental hygienist professional who provides thorough, gentle care in preserving and protecting the health of the entire mouth.
Our Seattle Dental Hygiene Services Include:
Oral cancer screenings can catch the first signs of oral cancer before they are visible to the naked eye. If you or a loved one develops mouth cancer, early detection is critical to your health and general well-being. We recommend that every patient participate in an oral cancer screening annually.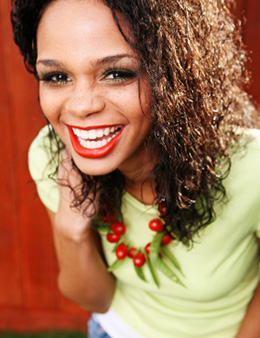 Our periodontal laser treatment removes bacterial biofilm from gums with a painless laser. This treatment is safe, effective, and comfortable. Laser dentistry allows us to clean deeply into your gums to get rid of harmful bacteria and to help you prevent periodontal disease.
Ozone Therapy
Our ozone therapy uses an energized oxygen process to treat infections that cause gum disease and tooth decay. Ozone therapy is completely safe, can get rid of harmful bacteria, and prevents future tooth problems. We are proud to offer this dental hygiene service to our patients. Using ozone therapy, we can reverse cavities and help patients achieve a cleaner, healthier smile.
CariFree Decay Prevention
With our CariFree Decay Prevention system, we can treat the cause of cavities before they even have a chance to develop. This way we can prevent decay from causing problems or spreading to other teeth.
This dental hygiene treatment will leave your smile feeling revitalized and refreshed. You can prevent cavities before they even start and enjoy a filling-free smile.
Keep Your Dental Hygiene in Check
We recommend that you come into our office for a teeth cleaning at least every six months.
Give us a call today to take control of your oral health with our various dental hygiene and teeth cleaning services in Seattle.