Your Cosmetic Dentist In Seattle, WA

Dr. Daniel McKay and Dr. Brian McKay offer a wide array of cosmetic treatments to help you achieve the smile of your dreams. We are committed to helping you achieve a smile that you can feel confident showing off! We welcome you to call us at 206-381-3055 to schedule your consultation with our talented dentist and learn more about cosmetic dentistry in Seattle, Washington.
What is Cosmetic Dentistry?
Cosmetic dentistry includes several dental treatments; the aim of each of these treatments is to enhance the beauty of your smile. Through cosmetic dentistry, we can help you achieve a more beautiful, inviting smile that boosts your self-esteem and allows you to smile with confidence.
Am I a Candidate for Cosmetic Dentistry?
We may suggest cosmetic dentistry for any of our patients who would like to improve the beauty of their smile. Cosmetic dentistry might be the solution you need if your smile is flawed by imperfections such as:
Cracked, chipped, fractured, or broken teeth
Gaps and spaces between teeth
Discolored, yellowed, or stained teeth
Slightly misaligned or uneven teeth
One or more missing teeth
Teeth that appear too long, too short, or too pointed
Very worn teeth
Misshapen teeth
Our dentist will help you choose one or more of our high-quality cosmetic dental treatments based on your personal needs and desires. This individualized treatment plan will help you accomplish all of your goals for the smile of your dreams. We invite you to contact our friendly dental practice today to learn more about cosmetic dentistry and how we can improve your smile's appearance. We look forward to helping you reach the attractive, healthy smile you deserve!
Aesthetic Dentistry
Cosmetic dentistry, also known as "aesthetic dentistry," is both an art and a science, and Dr. Daniel McKay, DDS, of Advanced Cosmetic & Implant Dentistry in Seattle has mastered both. Named one of Seattle's Top Cosmetic Dentists by Seattle Magazine, Dr. McKay understands that your smile is based on a variety of factors totally unique to you, including:
The shape of your face.
The shape and size of your lips.
The position of your cheek bones.
Your skin tone.
And more!
Dr. Dan McKay, DDS, Dr. Brian McKay and our team will work with you to determine which aesthetic dentistry methods are right for your particular needs. The goal is not simply to give you new teeth, but to help you gain an entirely new, refreshing, and life-affirming outlook.
You can achieve your perfect smile after only a few short appointments with your cosmetic dental specialist in Seattle, WA.
Cosmetic Dentistry Services in Seattle, WA:
Dental Veneers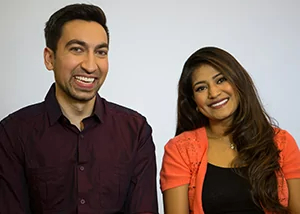 Dental veneers are thin, durable structures that improve the position, shape, and color of your teeth. Veneers for teeth are one of our most popular cosmetic dental options because they can make multiple aesthetic changes at the same time. With tooth veneers, we can create your perfect smile. We are pleased to offer dental veneers for teeth here at our cosmetic dental practice in downtown Seattle.
Porcelain Dental Crowns
Porcelain crowns, also known as "tooth caps," are a natural-looking solution that restores severely damaged teeth. Our dental crowns protect and preserve teeth so that you can keep your smile healthy and beautiful longer. A tooth crown will fit directly over the top of your natural tooth and cover it on all sides. This will restore the appearance of the tooth as well as protect it from further damage.
Instant Orthodontics
Our instant orthodontics are faster, less invasive and better looking than braces. Instant orthodontics, also known as "rapid orthodontics" include cosmetic dentistry options to make your teeth appear straighter, even without braces or aligners. This can include a combination of options such as dental bonding and dental veneers. To learn more about instant orthodontics, contact our Seattle cosmetic dental experts today.
Smile Design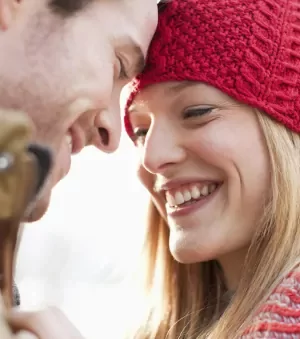 We offer custom dental work that redesigns your mouth for a "Hollywood smile." We'll help you design the right smile for your features and then help you achieve that smile with our cosmetic dentistry treatments. Call our practice today to schedule your smile makeover consultation.
Full Mouth Reconstruction
Your cosmetic dentist can completely restore the form, function, and beauty of a mouth damaged by an accident or injury. Full mouth reconstruction can help you get back the beautiful smile you lost. A full mouth reconstruction may involve a combination of state of the art restorative dentistry procedures, including dental crowns, bridges, and dental implants.
Teeth Whitening
Our new lightless teeth whitening system gets your teeth as white as ever without any awkward heat lamps. Our specially activated teeth whitening gel can whiten teeth up to eight shades lighter in under an hour. Our teeth whitening treatments can revive your teeth from stains left by coffee and wine or poor dental hygiene. Contact us today to schedule your teeth whitening appointment.
Get The Perfect Smile You've Always Wanted in Seattle!
Your teeth are far more than tools. They are the "big reveal" behind your smile and the unique face you show to the world. If flawed teeth are making you less than confident about smiling, you may wish to consider solutions through cosmetic dentistry. With our cosmetic dentistry services in Seattle, everyone can have their own perfect smile. If you aren't happy with the way your smile looks, don't wait any longer to change it! Call, text, or email us at our Seattle dentist office today!