Conscious Sedation Dentistry In Seattle
It's perfectly natural to feel some level of anxiety about visiting a dentist's office for a procedure. This can be true no matter how painless that procedure is, or how experienced and compassionate the staff is. That's why we are pleased to offer dental sedation to our Seattle patients who may experience dental phobia or who just want some extra comfort during their visit.
Seattle Sedation Dentistry Services
Oral Conscious Sedation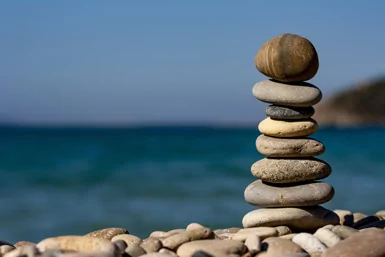 At Advanced Cosmetic & Implant Dentistry, we want to help you feel as comfortable as possible during your dental treatment. If you've had anxiety about dental procedures in the past, you'll be relieved to hear this: oral conscious sedation dentistry is an amazing amenity that we provide to comfortably help you through your dental procedures.
Most of Dr. Brian McKay's patients find that they do not have to be put "completely under" using general anesthesia in order to complete their dental work. Instead, Dr. McKay is able to use a sedation dentistry technique called "conscious sedation" to calm patients while he administers pain free dental treatment.
How does oral sedation dentistry work?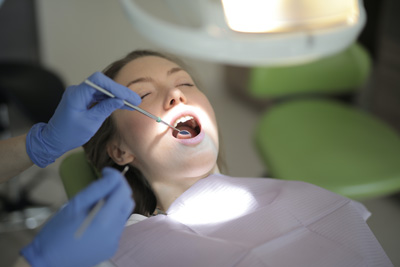 Prior to your scheduled treatment date, our Seattle sedation dentist, Dr. McKay, will discuss with you the level of anxiety you're feeling, and how to most effectively treat it with painless dentistry.
Should conscious sedation be the right option, you will be given a sedative pill to take about an hour prior to your dental procedure. The dosage provided will depend on the level of sedation determined necessary for each unique patient's needs. This medication has been found to keep most patients relaxed throughout the entire procedure, even to the point of napping.
Once the oral sedative medication takes effect, the patient will feel sleepy and relaxed. When the treatment is completed and the sedative wears off, patients have little or no memory of their visit. In addition, there is little or no discomfort the day after. For this reason many patients have called conscious sedation dentistry "magic" for making their dental visits both relaxing and pain-free.
If you choose this option, you will need a ride home from the appointment, as you will not be fit to drive yourself.
Laughing Gas
laughing gas is one of the lightest and safest forms of sedation dentistry available. If you are anxious or fearful about visiting the dentist, we can provide this treatment to help you feel totally relaxed while visiting our office. We invite you to call us at 206-381-3055 for more information about laughing gas in Seattle, Washington, and schedule your appointment with Dr. Daniel McKay.
Do you ever feel nervous about visiting the dentist? Does your upcoming treatment make you feel anxious? If so, you may benefit from laughing gas sedation at our office. Laughing gas is a gas that you inhale through a nose mask during your treatment. As you breathe in the laughing gas, which is mixed with oxygen, you will experience a relaxed, euphoric sensation. laughing gas can help you feel calm and at ease throughout your treatment. laughing gas sedation is very safe; the effects will wear off within just a few minutes after we remove your nose mask, and you can legally and safely drive yourself home after your appointment.
Laughing gas is a good option for any of our patients who suffer from dental anxiety or dental phobia. If you feel anxious because you are receiving a treatment you have not experienced before, or if you simply dislike the sounds and sights of the dental office, we may recommend laughing gas to help you feel more relaxed. Be certain to discuss your concerns with our dentist and dental team before your visit so we can help you feel more comfortable during your treatment. We invite you to contact us today to learn more!
Take Advantage of Trustworthy Dental Sedation in Seattle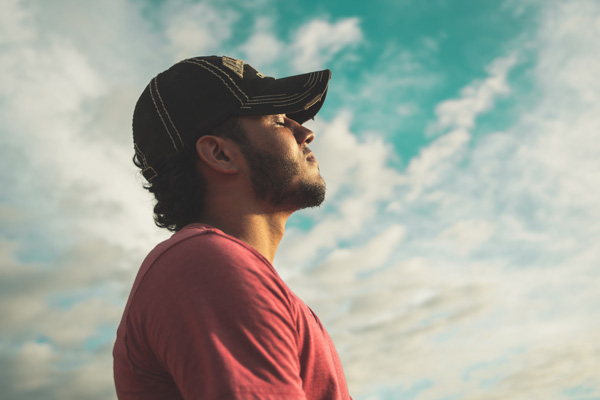 Remember, painless dentist, Dr. McKay, will first discuss all of your sedation dentistry options so that there are no surprises when you begin treatment. It's one of the many ways we're here to make your visit as stress-free as possible.
If you're in the Seattle area, don't let dental anxiety or a fear of the dentist hold you back from getting needed dental treatments. Give us a call at 206-381-3055 today to learn more about sedation dentistry, or to schedule an appointment with one of our skilled dentists.
We look forward to making your dental visit stress free!