Your Dental Implants Dentist In Seattle, WA

What Are Dental Implants?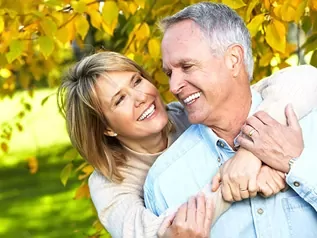 Dental implants, also known as tooth implants, are among the most popular permanent solutions for replacing missing teeth. Dental implants are miracles of modern design and engineering.
The "root" of a tooth implant is a post of titanium—a super-strong metal that is compatible with bone—which is implanted directly into your jawbone. This post actually fuses with the bone over time to form a permanent root. This is followed up by a new crown, which is custom-made from porcelain to match your surrounding teeth, and then attached to the new root.
This highly specialized procedure requires the precision and care of a skilled implant dentistry professional.
Benefits of Dental Implants for Missing Teeth
Implant dentistry offers many advantages to patients including: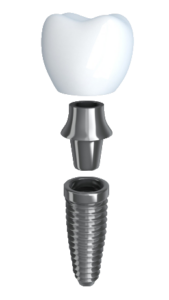 Improved Function—Speaking and eating are greatly improved by dental implants. Gaps in your bite can not only cause you to have difficulty chewing, but can also make clear speech harder. Dental implants give you the ability to speak freely and eat your favorite foods without worry.
Improved Confidence—Dental implants look and feel like real teeth. With the customization options available, no one will be able to tell that they were crafted. Improved ability to smile brightly translates directly to greater levels of confidence.
Improved Oral Health—Nearby teeth do not need to be altered or reduced to accommodate for a dental implant. Not only that, but individual tooth implants function exactly like natural teeth. This means that there is no need for special cleaning tools or complicated care habits. Simply brush and floss as you would with any other teeth.
Durability– Implants for teeth are exceptionally durable. With proper care, teeth implants have been shown to last for decades and counting. This means that an investment in an implant can last for a lifetime.
Who Is Eligible For Dental Implants?
If you have lost one or several teeth, you may find it difficult to chew and embarrassing to smile. Our skilled dentist can provide you with dental implants to renew your smile, restore your ability to chew normally, and improve your quality of life. Implants look, feel, and function just like your original tooth to provide you with a stable and beautiful restoration. Call us today at 206-381-3055 to learn more about the benefits of dental implants in Seattle, Washington, and schedule your consultation with Dr. Daniel McKay.
Do you have missing teeth?
Are they keeping you from doing things you used to, like singing or enunciating your words?
Are you hesitant to smile due to gaps?
Do you struggle to bite or chew effectively?
Do you have ill-fitting dentures?
Do dentures or bridges cause difficulties for you?
If you answered yes to any of the above, then you could be a strong candidate for dental implants.
Bone Grafting
If you need a dental implant but do not have enough supporting bone tissue, Dr. Daniel McKay can perform a bone grafting procedure to increase the tissue in your jawbone and provide a stable foundation for your restoration. Bone tissue may shrink due to periodontal disease, tooth extraction, injury, or infection. Please contact our office at 206-381-3055 to schedule your consultation with our dentist and learn more about bone grafting in Seattle, Washington.
A bone graft is an oral surgery procedure that may be required if your jawbone is not dense or thick enough. During a bone graft, we will transplant a piece of bone from another area of your jaw or your body to your jawbone. While we typically see best results with bone taken from your own body, we can also utilize artificial bone material or bone fragments from a tissue bank if needed. Your jawbone then grows together with the grafted bone tissue, creating a stronger, more stable foundation.
You may need a bone graft if your bone density is insufficient to support a dental implant or another type of treatment. While bone grafts are most commonly needed for implant dentistry, they may also be required for certain types of periodontal therapy when bone has been lost due to gum disease. If your jawbone is not strong or thick enough to support a dental implant, our dentist may recommend a bone graft. After a tooth is lost or extracted, the jawbone begins to resorb, or deteriorate, at the site of the tooth extraction. This must be corrected before the dental implant is placed. To learn more about bone grafting and to discover whether dental implants and bone grafting are right for your smile, we invite you to call or visit us today. Our dentist and team are eager to care for your smile!
Tooth Implants from Dr. McKay
Instead of seeking help from an outside specialist, you can have your entire implant dentistry procedure performed in one location by a dentist you already know and trust. Dental implants are permanent, stable tooth replacements that can be used to replace one missing tooth, several missing teeth, or all of the teeth. The dental implant post, which is a screw made of titanium, is surgically placed in the jawbone at the site of the missing tooth. This replaces the missing tooth root and ensures that your dental restoration is stable. A period of healing is then often required to allow the bone to begin to bond with the biocompatible post. Following this healing period, our dentist will place the dental implant restoration, or replacement tooth, which fits on top of the implant post. Depending on which teeth are missing and your personal dental needs, your implant restoration might be a dental crown, dental bridge, complete denture, or partial denture. Each dental implant restoration is custom made to fit your smile comfortably and aesthetically.
At our practice in Seattle, we use a 3D CT scanner and surgical guides to increase the efficiency, proficiency, and accuracy of our dental implant placement procedures. We can use tooth implants to replace missing teeth, including full mouth dental implants procedures, as well as to secure permanent dentures for implant support dentures.
Schedule an Implant Dentistry Consultation in Seattle!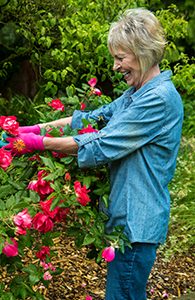 If you have missing teeth and think you might be a good candidate for dental implants, give our office a call, text, or fill out the contact form on this page.
Replacing a missing tooth can restore your smile to optimal health, function, and appearance. A dental implant is a great option for restoring your smile because the implant is designed to look, function, and feel just like your natural teeth, and with proper care, it can last a lifetime. For more information about the benefits of implant dentistry, and to schedule your implant consultation, please call or visit us soon.