Prevent Periodontal Disease In Seattle, WA

If you notice that your gums are red, swollen, and bleed easily, you may be developing periodontal (gum) disease. Dr. Daniel McKay can provide treatments to help eliminate and control the bacteria in your mouth and help you regain your oral health. To learn more about gum disease treatment in Seattle, Washington, and schedule your appointment with our caring dentist, please call our office at 206-381-3055.
Gum disease, also called periodontal disease, is a degenerative condition primarily caused by bacteria found in plaque. The bacteria inflame and infect the gum tissues, and when left untreated, can eventually cause the gums to pull away from the teeth. Untreated periodontal disease can result in bone loss, tooth loss, and gum tissue recession. Plaque and tartar build up on the teeth and cause gums to swell and bleed. This will eventually result in gum recession, the loosening of teeth, periodontitis, and deterioration of oral tissue.
If your gums are swollen, red, or tender, or if your gums bleed easily, you may have periodontal disease. Other common symptoms of gum disease include loose teeth, painful chewing, persistent bad breath, and receding gums that make your teeth appear longer than normal. Following an exam at our office, our dentist and team will be able to determine whether you suffer from periodontal disease.
Gum Disease Treatment in Seattle, WA
The treatment for gum disease is based upon your specific dental needs. Depending on the severity of the condition, our dentist may recommend additional professional dental cleanings, improved at-home oral hygiene, antibiotic treatment, scaling and root planing (deep cleanings), or gum surgery. We strive to help you restore your oral health and halt the progress of the disease. For more information on periodontal treatment, we welcome you to call or visit our office soon. We look forward to caring for your smile!
Periodontal Services
Our Laser Hygiene Program
Banish gum disease for good with our cutting edge laser hygiene program. Nothing eliminates plaque and tartar as effectively as this powerful and precise laser.
Traditional gum disease treatment involves scraping the teeth or even surgery. Our laser hygiene program is fast-acting and worry-free.
When you participate in our laser hygiene program, you'll enjoy healthy, pink gums, long-lasting fresh breath, and strong beautiful teeth.
The Oral Systemic Link
Gum disease is more serious than most individuals realize. In fact, studies show that periodontal disease is linked to heart attacks, Alzheimer's disease, and pregnancy complications.
Therefore, the end goal of treating gum disease is so much broader than ensuring your oral health. At ACI Dentistry in Seattle, your overall health is our primary concern, and we incorporate that mentality into all of our treatments.
Periodontal Disease Treatment Options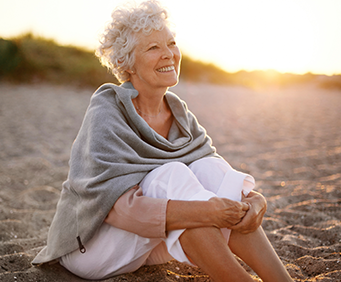 Ozone therapy involves controlled ozone application to reverse cavities. Ozone has proven to be safer than many medications. It effectively eliminates bacteria, viruses, and fungi but leaves the body unharmed.
We also utilize Bale/Doneen therapy at our Seattle dentist practice. The Bale/Doneen theory involves bringing medicine and dentistry together to encourage whole body wellness. This method will help us to keep you safe from heart attacks, strokes, and diabetes.
Contact Us for Periodontal Therapy in Seattle, WA, Today!
Check your mouth for the warning signs of gum decay. If you notice red or swollen gums, bleeding when flossing, or difficulty chewing, come see us for gum disease treatment. Our periodontal disease treatment is top-of-the-line, incorporating the latest techniques and technology.
Call, text, or email us today to set up an appointment if you are in the Seattle area.