Seattle Cosmetic Dentist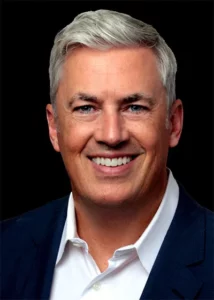 As a Seattle University alumnus and graduate of the University of Southern California Dental School, Dr. Daniel McKay, continues to set himself apart by committing to a lifetime of learning. While attending the prestigious Pacific Aesthetic Continuum (PAC-Live) in San Francisco, he acquired knowledge and training in advanced cosmetic, laser, and reconstructive dentistry. Dr. McKay is the dentist for the Seattle University athletics department. He is also a proud fellow of the International Dental Implant Association. Since 1993, Dr. McKay has established himself as one of the finest dentists in Seattle with praise from his patients and respect from his colleagues.
Dr. McKay was born and raised in Seattle with his 11 brothers and sisters. He's married to his wife of 28 years, and have three grown children. You might find Dr. McKay outdoors golfing, skiing or hiking. Dr. McKay is also a fan of Seattle sports.