Fountain of Youth Dentures
Seattle Denture Wearers Have New Options for Improved Fit, Function, and Appearance


Dr. Brian McKay and Dr. Allen Liu, here at Advanced Cosmetic & Implant Dentistry in Seattle, consistently review and test dental technologies from around the globe. We only invest in those innovations proven to create dramatic transformations for our patients. For denture wearers, one of the most effective solutions now available is the Denture Fountain of Youth™.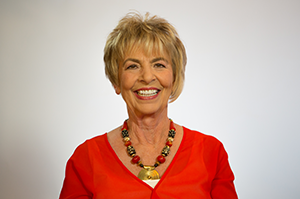 The Denture Fountain of Youth™ system is different from traditional dentures in how well they fit and function, and how they serve to enhance the wearer's appearance. Dr. McKay, DDS, is one of the first dentists in the country trained in this technology. In fact, he worked directly with the product's creator to ensure excellence throughout every part of the process.
How Do Denture Fountain of Youth™ Dentures Work?
The dentures rest on the mandible and maxilla (the bones in which teeth sit), to fit like natural teeth—eliminating uncomfortable denture squeezing and supporting the long-term health of the bones in your mouth.
Their remarkable fit allows for greater comfort and ease when eating, talking and smiling.
Neuromuscular dentistry works to build up your optimal bite function and refines your appearance by filling out sunken cheeks and softening wrinkles and fine lines.
To create your Denture Fountain of Youth™ dentures, Dr. McKay and our team take more than 100 measurements of your mouth, jaw, jaw joints and face. We then work one-on-one with you and a master ceramist to design your new teeth for an excellent fit and an amazingly attractive appearance.
Afterwards, patients tell us they look ten to twenty years younger, and we couldn't agree more!
Missing Teeth? Denture Fountain of Youth™ May Be Right For You
If you are near Seattle and would like to learn more about Denture Fountain of Youth™, please contact our Patient Concierge at 206-381-3055 or use our online form.