Your Cosmetic Dentist In Downtown Seattle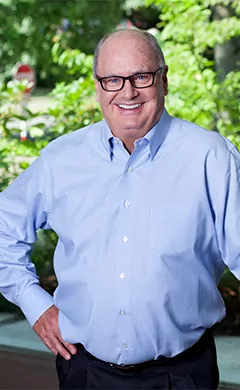 Whether through his dental practice, his lectures, his books, his appearances on radio and television, or his philanthropic efforts, Dr. Brian McKay, DDS, has always had a consistent mission: to help improve the lives of as many people as possible through the art and science of dentistry.
Named one of Seattle's Top Cosmetic Dentists by Seattle Magazine, Dr. McKay is a highly trained and experienced general dentist with an emphasis on cosmetic dentistry and dental implants. Through his practice at Advanced Cosmetic & Implant Dentistry in Downtown Seattle, he provides world-class care to patients throughout Seattle, the Puget Sound region, and Alaska, Montana, Idaho, and Oregon.

Dental Education
Dr. McKay, DDS, is a Seattle native, University of Washington alumnus, and graduate of the USC Dental School in Los Angeles. He served as a Clinical Instructor at the Las Vegas Institute (LVI) for Advanced Dental Studies, and later co-founded the Pacific Aesthetic Continuum (PAC~Live) at the University of the Pacific Dental School in San Francisco. Throughout his career, Dr. McKay has lectured and taught thousands of dental students internationally. A lifelong student himself, he attends hundreds of hours of post-graduate dental education courses annually to maintain his expert status.
Patients often come to us after experiencing unsatisfactory results elsewhere. They want lasting solutions, not temporary fixes. Our goal is to restore them to optimal health and function—while helping them look and feel better along the way.

– Dr. Brian McKay, DDS
Bulimia And Dental Health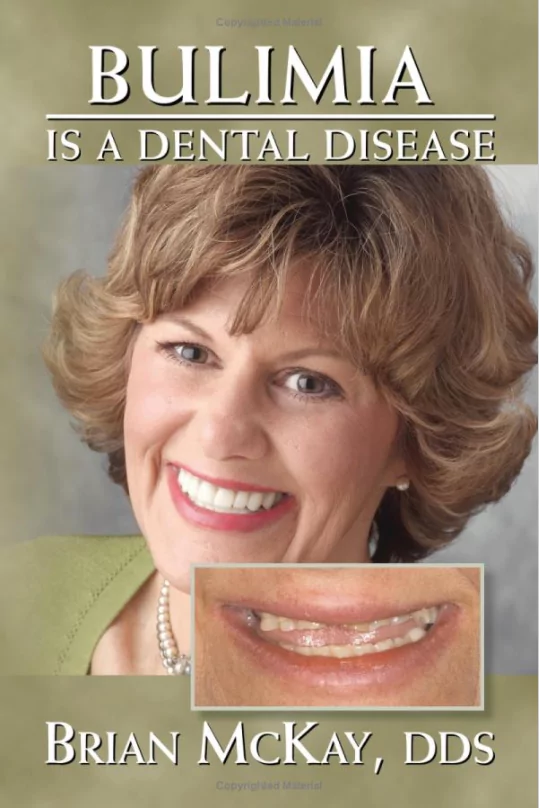 One of Dr. McKay's special interests is in giving those with eating disorders the opportunity to restore worn, unhealthy teeth and gums to a sparkling new smile. He is the author of Bulimia Is a Dental Disease, the first book of its kind to explore the link between eating disorders and dental health. His knowledge of this highly specialized area has made him an in-demand leader within the eating disorder professional community.
To support disadvantaged individuals suffering from eating disorders, and to teach dentists how to compassionately treat and interface with those suffering from eating disorders, Dr. McKay founded a non-profit organization called The Smile Within Foundation. The foundation is one of many national and Seattle-area philanthropic organizations supported by Dr. McKay.
---
What Our Patients Say…
Dr McKay and his office staff are amazing. I'm a high fear patient and Dr McKay took his time to explain everything to me. They were kind, compassionate and treated me with respect. I felt very comfortable and trusted them. He uses the latest technology in the industry and i felt very well taken care of. I can't recommend him enough. If i could give then more stars, i would. You won't regret putting your trust and dental health in Dr McKay's hands. -Sandra
I have been going to Dr. Brian McKay for about 15 years, and ever since my first visit I have been a devoted fan! Dr. McKay and his team are professional, efficient, highly skilled and have done an outstanding job at keeping my teeth looking (and feeling) great. I have referred several colleagues and friends to Dr. McKay and his team and will continue to do so. Bonus: they send you text reminders for your next appointment so you never forget. -Jared
I have to say I'm very pleased with Dr. Brian T. McKay and Staff from the moment you walk in the door a very friendly staff and very knowledgeable .
Dr McKay is excellent with his patients and I'm so excited for the end results . I'm currently wearing braces and my teeth are after a very short time becoming straight again . I will eventually have Veneers too so very excited I'm currently wearing the temps and doing great so far. I would highly recommend Dr. Brian McKay (smile) -Kat
Came in on an emergency. Not only did he fix my broken tooth quickly and painlessly but also took the time to realize why I have so many dental issues and is getting a plan together to help me with realistic timelines and affordability for dental care. I can honestly say I'm happy to have a new dentist. Thank you and your staff for everything today! -Brendan
Dr. McKay is a highly skilled and competent Dentist. He has a beautiful & relaxing office and uses only the state of the art technology in dentistry. I highly recommend Dr. McKay to anyone who is looking for the best dentist in Seattle. -Ken
Dr McKay is competent, kind, and attentive. He went to great lengths to make sure I was cared for, that all my needs were met, and all my questions were answered. His assistants, Mari and Chelsea, were especially and absolutely wonderful. I would recommend Dr McKay to anyone. -John
I absolutely loved my experience here. Not being a huge fan of going to the dentist, the team was warm, welcoming, and make you feel completely at ease. Literally, the best experience I have ever had. The entire staff is personable and really does take their time in not only educating you about the process but actually sitting and getting to know you as well as you are in the office. So happy I have found this team. -Randi
Highly recommend!!!! Everyone at Dr. McKays office is great and very helpful. They'll take great care of you. They helped me smile again. I cannot thank them enough. -Shane
I truly enjoy going to this dental group. Shannon is my hygienist and she is A+. The office pays for parking and is conveniently located next to Seattle University. I highly recommend using Dr.Brian McKay's dental team. -Jim
Dr. McKay's office was very professional and I couldn't be happier with the work that I had done. It's nice to not be subconscious about my smile. I appreciated that Dr. McKay was always very informative about what he was doing and why. -Kelly Nickerson
Never thought I'd say this but I love my dentist and his entire staff! Professional, well-educated, compassionate people, state-of-the-art equipment AND a rare understanding that the mouth is part of a larger whole. Which is why they conduct life-saving screenings. Chris, the hygienist, identified and cured a low-grade virus that has been plaguing me for years! -Judith White
Great Dentist ! Excellent chairside manners. Explains every procedure . Dr. McKay is about creating great smiles . Top notch dentist. -Yvette
Best in the business hands down Dr. Brianmckay is one of the most genuine people I've eve meet in my life very inspiring and inspirational man that has way of making you feel at home in his establishment and has changed my life forever thank you!!! -SK Lawerence
Fantastic service and coolest Dr. ever! -Harmanjit Kaur
---
Contact Us Today!
Find out how Dr. Brian McKay can help transform your health and well-being through better teeth and a better smile. Schedule a consultation with Dr. McKay, DDS, and his staff at Advanced Cosmetic & Implant Dentistry of Seattle.