Fix Gaps In Your Teeth With Bioclear In Seattle


A third of us have wide gingival embrasures, otherwise known as 'black triangles' that tend to sit where our teeth meet the gum line. Many of us are bothered by black triangles because they make us look older and create a health risk.
How are Black Triangles Between Teeth Formed?
There are multiple reasons that black triangles form. Sometimes the issue may simply be due to the shape of your teeth. When your teeth take on more of a triangle shape, they meet with one another at the chewing surface, leaving empty space near the gum line and creating a larger gap between teeth.
Another common cause of dental triangles is gum recession. If the gums surrounding your teeth begin to recede due to gum disease or other bite-related problems, you may notice these black triangles begin to appear. If left untreated, they will grow bigger over time.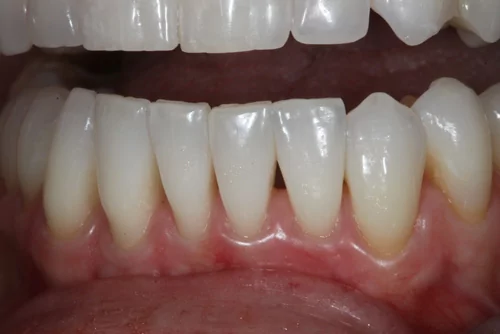 Before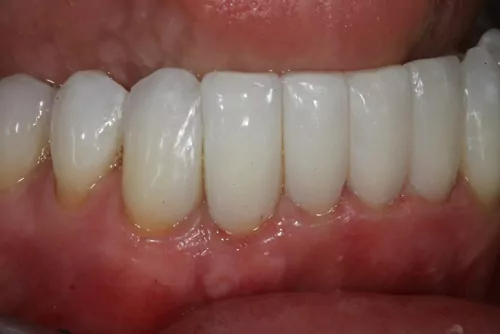 After
Using Bioclear to Fix Black Triangles
Fortunately, Dr. Brian McKay, DDS, is Seattle's leading dentist for the placement of Bioclear, a dental innovation designed to repair black triangles, restore smile appearance, and improve oral health.
With Bioclear, we can close those gaps caused by diastema or black triangles to prevent excessive plaque build up, protect your health, and enhance your smile.
Other advantages to our advanced Bioclear technique include:
Reasonable cost of care that is often far less than veneers.
Conservative approach that involves no dental drill.
Biocompatible materials that look and feel just like natural tooth enamel.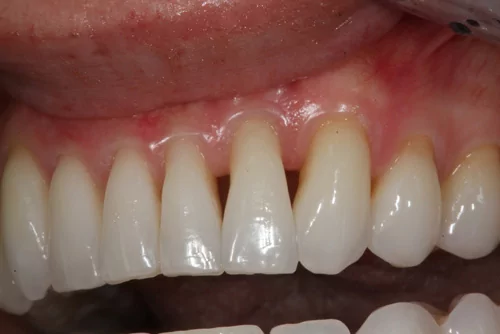 Before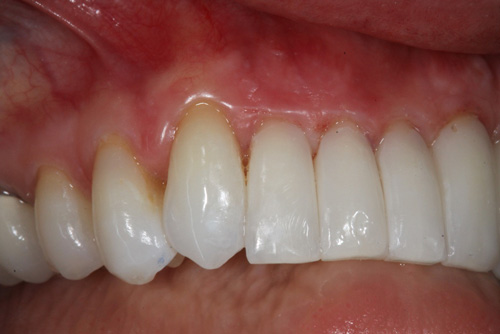 After
Come Visit Our Seattle BioClear Dentist
Dr. Brian McKay, DDS, is one of the nation's foremost authorities in cosmetic dentistry. He frequently instructs other dentists and lectures about cosmetic dental techniques world-wide.
If you are looking to fix the black triangles between your teeth,contact Advanced Cosmetic and Implant Dentistry now for a consultation.