Get Straight Teeth Fast in Seattle, WA


Are you considering orthodontics for straighter, more uniform teeth? Then you're in good hands with Advanced Cosmetic & Implant Dentistry in Seattle. Here we treat patients not just from Seattle and the Puget Sound area but from the entire Pacific Northwest, including Alaska, Idaho, Montana, and Oregon.
Orthodontics such as braces and Invisalign® Clear Aligners can deliver healthy, beautiful results. The catch is that they usually need to be worn for months or even years. That can mean a disruption to your everyday life, as treatment progresses.
Our lead dentist, Dr. Brian McKay, DDS, is one of the nation's leading cosmetic dentists. If you want a straighter, more aligned smile and don't want to wait forever to achieve it, instant orthodontics by Dr. McKay may be the solution.
What Are Instant Orthodontics?
Want to achieve a new smile right now, not years from now? Our rapid orthodontics option may be the solution!
Rapid orthodontics utilizes restorative and cosmetic dentistry treatments to create a straighter smile without braces. Depending on the severity of your misalignment issues, you may be able to fix uneven teeth with rapid orthodontics instead of braces or Invisalign® aligners.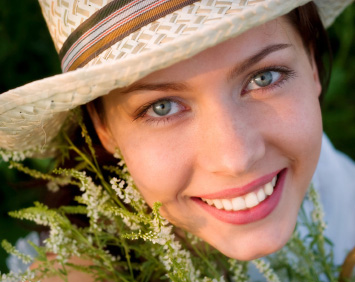 Achieve Straight Teeth Fast
Dr. McKay's instant orthodontics process includes the use of porcelain veneers, tooth-colored crowns, and dental bonding materials to dramatically change the length, width, color and shape of your teeth.
The result is a straight, bright, and healthy smile that lights up a room—with no discomfort from braces, or long years of waiting for results. Instant orthodontics are especially perfect for patients with only minor misalignments.
Get Straight Teeth Without Braces in Seattle!
To find out if you qualify, don't hesitate to contact us via phone, text, or email. Together we can discuss your smile goals and whether instant orthodontics is the right option for you. At our practice, your happiness matters to us as much as your smile. We'll take the time to get to know you and give your teeth our undivided attention.
If you are in the Seattle area, find out more about rapid orthodontics by calling us at our office today.