Maintain Dental Hygiene and Oral Health In Seattle


Your teeth are a vital part of your overall health. Keeping them in top condition can help to reduce the risks of other health-related issues. You can rely on Advanced Cosmetic & Implant Dentistry of Seattle as the resource you need for comprehensive dental care.
We encourage all of our patients to visit us at least once every six months. During these routine appointments, we will provide a thorough dental cleaning and exam to make sure that your smile is in good health. Based on the results of your cleaning and exam, we will recommend any preventive or restorative treatments you need to improve your oral health. Depending on your individual dental needs, you may need to come to our office more often in order to maintain a healthy smile. If you notice any type of dental pain or damage, or if you experience a dental emergency, we urge you to contact us as soon as possible to receive the high-quality dental care you need. To learn more about our dental services and to schedule your next visit to our friendly office, we welcome you to contact us today. We are eager to care for you!
What Is General Dentistry?
General dentistry encompasses a number of dental treatments that are aimed at helping you achieve and maintain optimal oral health for a lifetime. Whether you simply need to schedule your next dental checkup or you are in need of a more complex restorative treatment, we are here to take care of your smile. Our experienced dentist is pleased to provide comprehensive general dentistry at our office to meet all of your dental needs and goals for a healthy, beautiful smile.
Daniel McKay, DDS, provides a wide range of treatments to improve your oral health and help you achieve a healthy, fully functional smile. We are committed to providing you with high-quality dental care that meets all your oral health needs. Please contact us at 206-946-9654 to learn more about general dentistry in Seattle, Washington, and schedule your appointment with our experienced dentist.
Dr. Brian McKay, DDS, and our excellent staff provide thoughtful, high-quality care using the most effective techniques and the latest equipment. For patients throughout the Seattle area, our office provides a variety of general dentistry services, including dental exams, teeth cleanings, dental fillings, dental crowns, dentures, and dental implants.
Contact us to schedule your appointment today
Some highlights of our General Dentistry services:
Our general restorative services include fillings that use safe, state-of-the-art materials; inlays and onlays to replace portions of missing teeth; and dental sealants—the latest in cavity prevention. These restorations will help you maintain your smile and prevent future problems, even after minor tooth damage or decay.
Learn how our screening techniques can save your life, preserve your health, and promote well-being for years to come.
When you visit our office for a teeth cleaning, you'll find that we offer more than just a simple tooth polish and gum inspection. We also offer periodontal laser therapy, ozone therapy, CariFree decay prevention, and so much more!
You can find out more about our dental hygiene services by visiting our dental hygiene page.
Replace Amalgam Fillings with High Quality Dental Fillings
Do you have old amalgam fillings? In recent years, the safety of amalgam has been called into question. This is due to small amounts of mercury in the metal alloy, which may potentially escape from the tooth fillings as they undergo normal wear and tear.
We offer safe, durable, dental composite material that can replace your amalgam fillings. Not only is this composite material strong and safe, but it's colored to precisely match your natural enamel.
To find out more about tooth colored dental fillings and amalgam fillings, call us at our Seattle office.
Dental Check Ups and Other Dental Services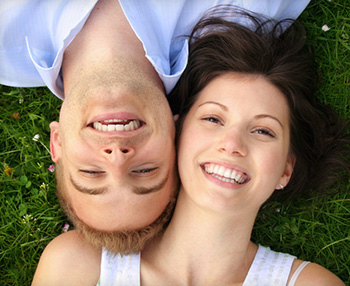 At our practice, we take the time to educate each patient and help them develop the habits they need to keep their smiles healthy. To that end, we recommend that each patient comes into our office for a routine dental checkup at least every six months.
During a general dentistry appointment, Dr. McKay will work with you to diagnose any potential issues early and to help you create a plan designed to prevent future dental problems.
Schedule a Dental Checkup in Seattle
To schedule a general dentistry appointment for you or your loved ones call, text, or email our office today if you are in the Seattle area.