I've been told if I have type 1 diabetes that I cannot get dental implants. The problem is that I am losing a lot of teeth. I really don't want dentures. Is there another option?
Marcus G. – Pine Bluff, AR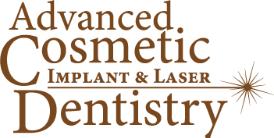 Marcus,
You've been given misinformation. Type 1 diabetes is not a contra-indication for dental implants. However, it is a significant risk factor for dental implant failure.
As long as you take certain steps, you'll be able to have dental implants. First, you want to make sure you are dealing with an expert in dental implants.  Make sure they have had significant post-graduate training in dental implants. It would be ideal to have the same person perform the surgery and the implant restoration. However, the ideal is a rare possibility. If that isn't possible, make sure the surgeon and your dentist are communicating well.  There have been horror stories about surgeons doing the surgery just do their own thing. You pay the fee, but when you get to your dentist it is discovered the implants aren't in the right spot.
Another step you might consider is beginning a course of antibiotics beginning on the day of surgery, to reduce the risk of infection.
Lastly, I know this is a sore subject with some people, but if you are a smoker, it increases your risk of dental implant failure significantly. You may not even be a smoker, but if you are, it would be best for you to quit. If you don't think you could do that, then at least stop for a period of time in order to give  your implants their best chance of success.
This blog is brought to you by Seattle Cosmetic Dentist Dr. Brian McKay.