Get Emergency Dental Care Fast in Seattle, WA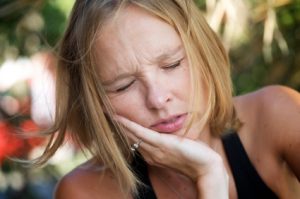 When a dental emergency arises for you or a loved one, you shouldn't have to stress. The urgent dental care professionals of ACI Dentistry know how to handle anything from tooth pain to a knocked out tooth.
If you believe you might need emergency dental care, we are available to give you advice and see you in person. Our goal is to make your emergency dental care as easy and comfortable as possible.
Have a severe toothache or another urgent dental care need? Give us a call immediately. We provide immediate and effective urgent dental care for anyone in dental distress!
Common Dental Emergencies in Seattle, WA
Tooth Sensitivity
If your teeth are feeling especially sensitive, we can help. The sensitivity may be a result of recent dental work or tooth decay. We will determine the issue at hand and help you treat it with a mild pain reliever or specialized toothpaste if necessary.
Chipped Tooth or Broken Tooth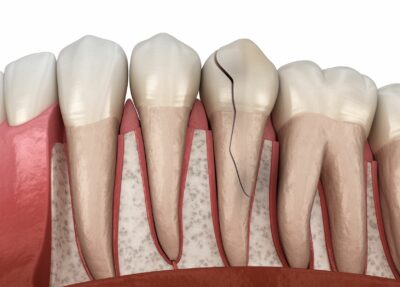 If you have chipped a tooth or broken a tooth, first rinse the tooth gently with warm water. Salvage any pieces of the tooth that you can find and bring them into our office. You can use a cold compress to reduce swelling while you give us a call about emergency dental care. In most cases a chipped tooth can be quickly repaired with dental bonding or a dental crown.
Knocked Out Tooth
An avulsed or knocked out tooth should be rinsed with water and placed back into the socket while you give our Seattle emergency dentist a call. If you cannot return it to its socket, or are uncomfortable trying this yourself, place the knocked out tooth in a clean container with milk or saliva to keep it from drying out. Call us immediately to increase your chance of saving the natural tooth.
Object Stuck Between Teeth
If you have an object or piece of food stuck between your teeth that you cannot remove with gentle rinsing and flossing, call our emergency dental clinic right away. Never use a metal, plastic, or sharp tool to attempt to remove something like this. Those items can also become stuck and casuse a much worse (and more painful) situation.
Loose Tooth or Loose Teeth
Patients with a loose permanent tooth should contact us for emergency dental care. Loose teeth are often the result of a larger issue, such as poor oral hygiene or gum disease. Call us so that we can bring you into our office and determine what we can do.
Severe Toothache or Toothpain
Tooth pain can become debilitating. If you are experiencing severe tooth pain, it's important to contact your Seattle emergency dental care dentist so that we can discover the cause of the toothache. If the tooth pain is coming from deep tooth decay, we must address it immediately before infection spreads or tooth loss results.
Emergency Dental Services
There are a variety of ways we can treat dental emergencies here in our Seattle urgent dental care clinic. If you are unsure of whether or not your specific situation qualifies as an "emergency," go ahead and call us anyways! We will be happy to listen to your concerns and help you decide what your next move should be.
Dental Crowns
Dental crowns, also known as "tooth caps," are commonly used to restore and repair broken teeth. A dental crown is a hard shell that is placed over the damaged tooth to completely cover it and protect it from future damage or decay. We provide porcelain crowns to our patients in need of tooth repair from dental damage, including teeth that have been cracked, chipped, broken, fractured, or otherwise damaged.
Click Here to Learn More About Dental Crowns
Dental Bonding
Dental bonding is one of the most common dental procedures for repairing damaged teeth. During a dental bonding procedure, a composite resin is formed around a chipped or damaged tooth. Once the material has cured and adhered to the tooth, your emergency dentist can then use precision tools to sculpt the tooth back into the proper shape and size. Dental bonding will leave your tooth protected and conceal all visible damage.
Emergency Tooth Extraction
It is not everyone's favorite idea, but sometimes getting a tooth pulled is actually your ticket out of tooth pain. When a tooth has decayed or is damaged beyond repair, a dental extraction can help save your surrounding teeth from being affected and make way for a dental restoration, such as a dental bridge or dental implant.
Click Here to Learn More About Tooth Extractions
Dental Implants
Dental implants are typically considered the best option for replacing a missing tooth due to their durability and longevity. Here at Advanced Cosmetic & Implant Dentistry, we are fortunate to have one of the top dental implants specialists in the country, Dr. Allen Liu, DDS. If you have suffered a severe dental trauama and are now looking at tooth replacement options, dental implants can fully restore your smile.
Click Here to Learn More About Dental Implants
Call Us For Prompt Emergency Dental Care in Seattle!
If you are in Seattle, and are experiencing a dental emergency of any kind, don't hesitate to call the emergency dentistry professionals at Advanced Cosmetic & Implant Dentistry. Simply use the phone number provided at the top of this page. Our caring dentists provide fast and effective emergency care. We look forward to giving you a positive dental experience that eases your concerns.